Mexico Oaxaca Sicobi Single Origin (Medium-Light Roast)
Regular price
Sale price
$19.00 USD
Unit price
per
Sale
Sold out
My sister called me and told me her impression of this bean/this roast after first trying it: 'Just an absolutely splendid cup of coffee.'  We agree!
This coffee is brewed best as a pour over, drip, or french press.
This is a medium-light roast, with the body and brightness to to match.  Smooth and sweet with medium-light body, we taste almonds, vanilla, and chocolate.
Mexico Oaxaca
Sicobi
Sicobi Cooperative
Process: Washed
Roast Level: Medium-Light
Flavor Notes: Vanilla, Almond, Milk Chocolate
MASL 1300-1900
Importer: Sustainable Harvest
Notes on the producer from our importer for this coffee, Sustainable Harvest:
Sicobi, which stands for Sistema Comunitario para el Resguardo y Manejo de la Biodiversidad (Community System for Protecting and Managing Biodiversity), was founded in 2010 by the non-governmental organization GAIA. Ten communities constituted Sicobi when the organization started, but now that number is down to six. GAIA is a group of biologists that has been working in Oaxaca for 25 years. While GAIA still participates in the commercial and developmental side of Sicobi, the group's members are now playing a larger role in how it's organized.
Sicobi has an innovative way of organizing growers. While the organization doesn't work with all coffee growers in the surrounding communities, it has established policies and rules for the entire territory the communities are in. Sicobi enforces its policies through a board consisting of local authorities, and through this territorial management it aims to preserve biodiversity in the community. There is one paid technician in each community in Sicobi—typically a young student who gathers information for that community. The council uses this information to establish policies and rules that make the best use of the community's natural resources.
Sicobi has a singular cup profile. While its coffees are 100% washed process, they profile similar to a natural coffee. This happens because of the natural conditions of the area, particularly the very dry landscape that creates a micro-climate. Additionally, Sicobi's growers ferment their coffee in wooden tanks, which helps give the coffee the profile of a natural.
Shipping & Returns

We roast in small batches twice a week, on Sundays and Wednesdays, so your coffee is always fresh.  If there is a lag between your order date and shipping date that is due to needing to wait until the next roast date to fulfill your order.

We offer flat rate $5 standard shipping in the continental US for one 12 oz bag, $7.50 for two 12oz bags, and free shipping for orders over $48.  Standard shipping should arrive 3-4 days after shipping. 

We currently do not ship internationally, but may add that in the future.  We will post that here when available.

For expedited shipping we charge the cost of the shipping, which will be available at checkout.

Coffee is a perishable prioduct, and we roast to order, so we do not offer returns or exchange. If, however, your coffee arrives damaged or you receive the wrong order, please contact us as soon as possible so that we can make it right! info@appliedartscoffee.com
Care Instructions

We roast twice a week, and recommend you order less coffee more frequently to enjoy always fresh coffee. We do offer grinding your order, but we recommend that you order whole bean and grind within 15 minutes of brewing for optimum freshness, if possible.
Share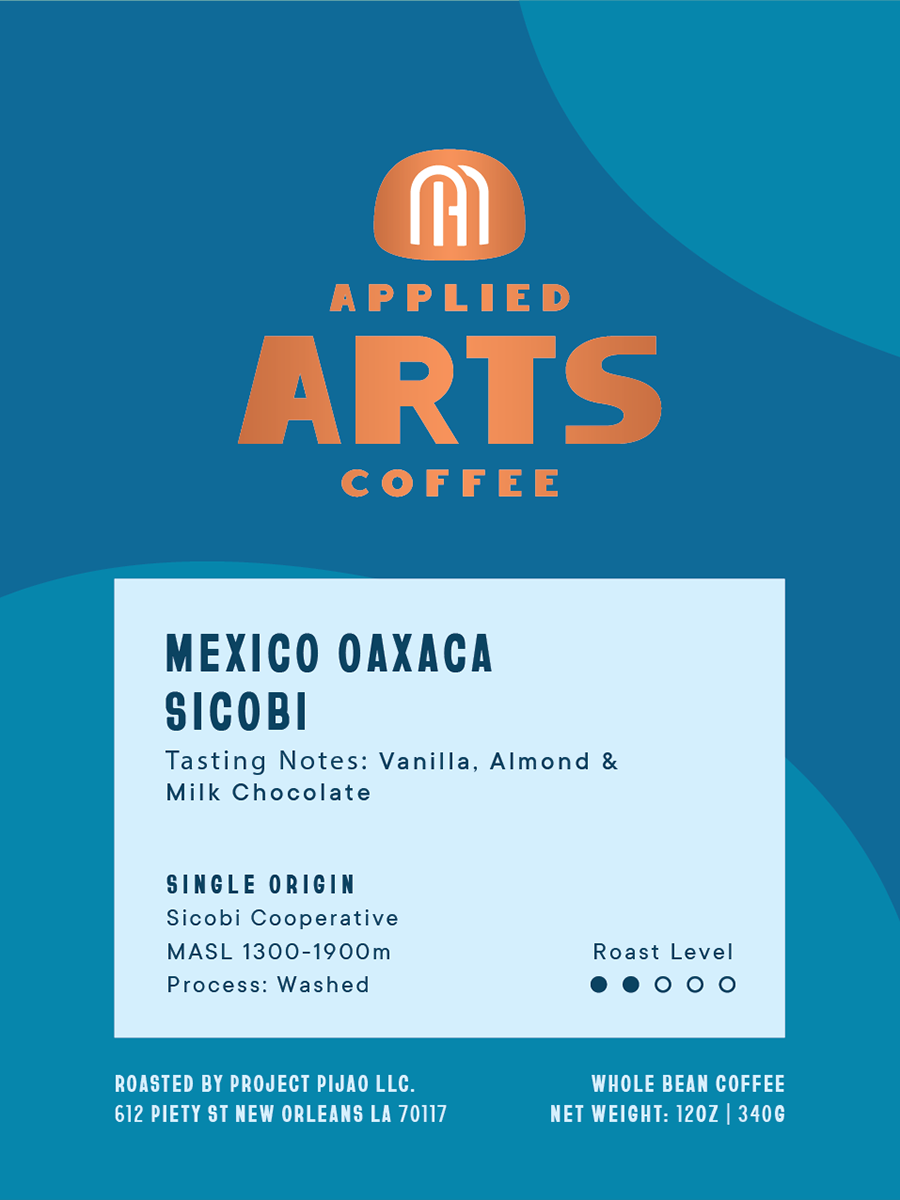 If you enjoy your coffee on the bitter but still tasty side this is it. The notes were absent from this batch.
a super special brew
A super special brew that'll ruin you for all others
☕️😋☕️
Free Shipping over $48

We offer flat-rate standard shipping for $5 for one 12-oz bag, and $7.50 for two. Spend $48 or more, and shipping is free!

Expedited shipping available at cost.

Subscribe and save 10%!

Simply click 'subscribe and save 10% when ordering, and you will be set up to receive this coffee at the frequency and amount you select. Subscriptions can be changed/paused or cancelled at any time, using the manage subscriptions button.